Production Process of Hammer Drill Bits (2)
This article continues from above. How are electric hammer drill bits produced and what are their production processes?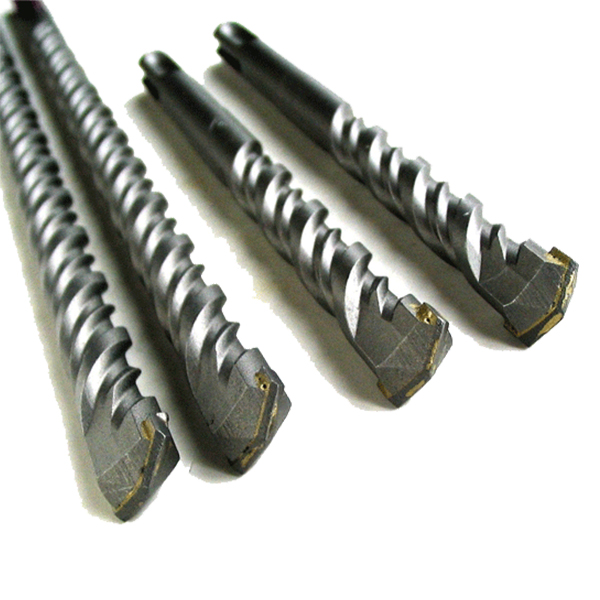 The sixth step in the electric hammer drill bit production process is to mill the drill bit to assemble the keyway, clamp the drill bit head, and then use CNC to mill out double slots, two open slots, and two snap-in keyways. This step requires attention to the width, depth and concentric symmetry of the keyway.
After completing the sixth step, you need to polish the outer circle of the drill bit. Using automatic cylindrical grinding equipment, the round bar material is placed into the equipment for polishing of the entire cylindrical shape and polished to the required size. During the process of polishing the outer circle, pay attention to the fact that the beat of the outer circle should not be too large, and the surface of curved materials should not be exposed to light after processing. These attention points greatly help improve the accuracy of the drill bit.
After grinding the outer circle of the drill bit, the cutter head needs to be welded. The factory will use an automatic welding machine to perform embedded welding of the bit, and manual welding will be used for longer drill bits. During the welding process, care must be taken not to break the welding wire of the welding equipment, which will cause problems with the tightness of the cutter head. In addition, you also need to pay attention to the welding quality during the automatic welding process of the cutter head, and maintain a good automatic welding level.
After completing the above processes, the initially formed electric hammer drill bit is produced. We will explain the last six steps in detail in the next article. They are to engrave the steel stamp on the drill bit, heat treat the drill bit, sandblast the drill bit, soak the drill bit in anti-rust oil, and straighten the drill bit. Straight, inspect the drill bit qualification standards and package the drill bits with qualified standards.
Producing a qualified electric hammer drill bit is definitely not an easy task, and every step of the production process cannot be underestimated. The following video shows the electric hammer drill bit in use.