What Should You Pay Attention to When Sharpening The Saw Blade?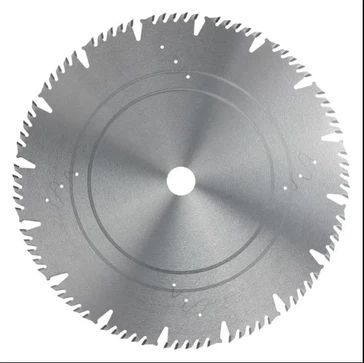 1. Before grinding, the resin, debris and other debris attached to the saw blade must be removed.
2. When grinding, the original geometric design angle of the saw blade should be strictly followed to avoid damage to the tool due to improper grinding. After polishing, it can only be put into use after passing the inspection to avoid personal injury.
3. If manual sharpening equipment is used, a precision limiting device is required to detect the tooth surface and tooth top of the saw blade.
4. When grinding, special coolant should be used for lubrication and cooling, otherwise it will reduce the service life of the tool and even cause internal cracks in the alloy tool head, making it dangerous to use.
In short, the sharpening process of carbide saw blades is different from that of ordinary circular saw blades. When the grinding rate is high, the grinding heat is high, which not only causes cracks in the cemented carbide, but also results in poor grinding quality. Through reasonable grinding and use, the service life of the saw blade can be greatly extended (generally the number of regrinding times is about 30 times), which can better meet the requirements of the processing technology, effectively reduce processing and manufacturing costs, and improve production efficiency.